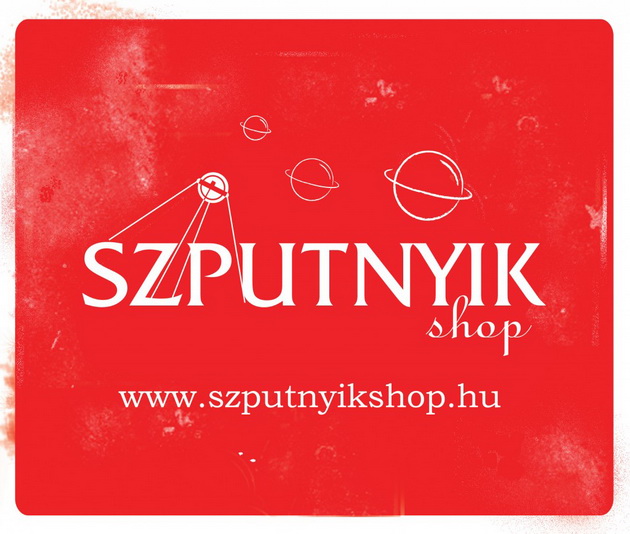 Due to our Manzard jobs we are invited to a lot of cool places. Well, Szputnyik Shop wasn't one of them. We went there intentionally, and we found ourselves in a special place where we couldn't know where to look. We didn't even know where we were since at Szputnyik you can find used and vintage clothes and accessories as well as unique designer pieces that nobody else offers in Hungary. Moreover their Bakáts square store's interior design brings out the cheerful child in even the grumpiest people, there are so many impulses coming from everywhere, it's like a fashion playground, were it's fun to try on everything at once. We have decided to meet them and ask about the details and about the history of the soon-to-be chain-store Szputnyik shop. We have made a lot of interesting discoveries you can reed in the interview below.
MC: Szputnyik shop is getting more and more know, however, there is not much about your story, your beginnings and development or hardships online. What can you tell us about Szputnyik history?
SzS: The idea of Szputnyik shop comes from the owner, Roland Vörös who opened the first store at Bakáts square in 2009. He was influanced by the flea markets and vintage stores he saw during his travels. He decided to bring that atmosphere to Hungary. Ingrid Szekeres, the head of Sputnyik was a designer, experimented with advertising but feel at home in the field of fashion. Szputnyik shop's history began with them and its journey still goes on. They both believe in Szputnyik shop's right to exist, and we are determined to find the best pieces to sell. It would be nice to double the 24 hours of a day to be able to realize all the ideas they have! Following the Bakáts square store they have opened another location in Dohány street, in the heart of the city, then came the Szombathey treasury.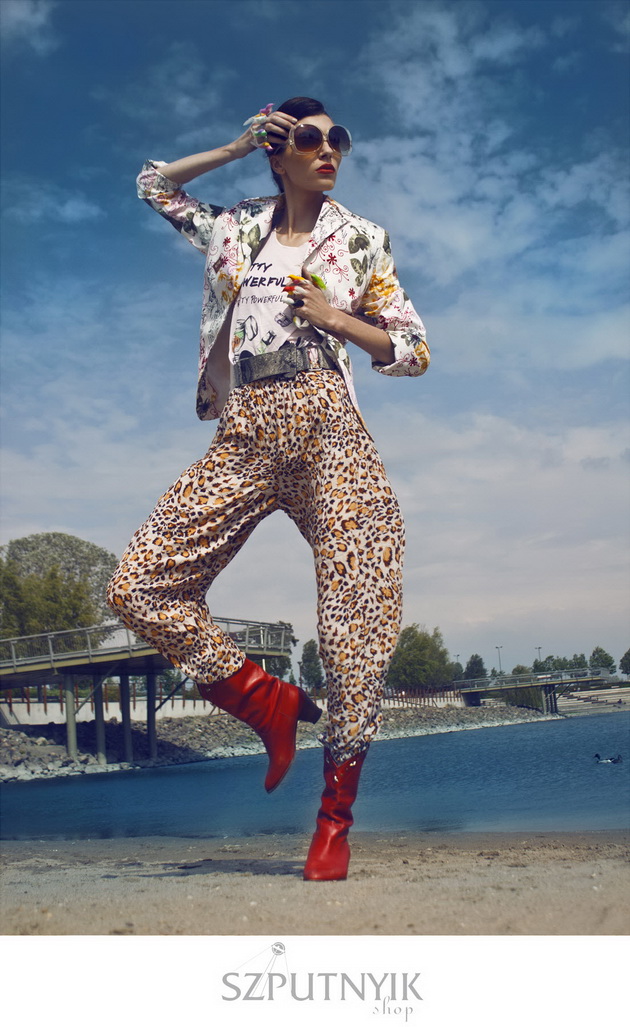 MC: Is Szputnyik you love-child?
SzS: Absolutely. We've been caring for it, tend to it and give our all to it.IT IS WORTH IT ALL! It's a fashion concept born from the marrigage of provocative modern and romantic vintage.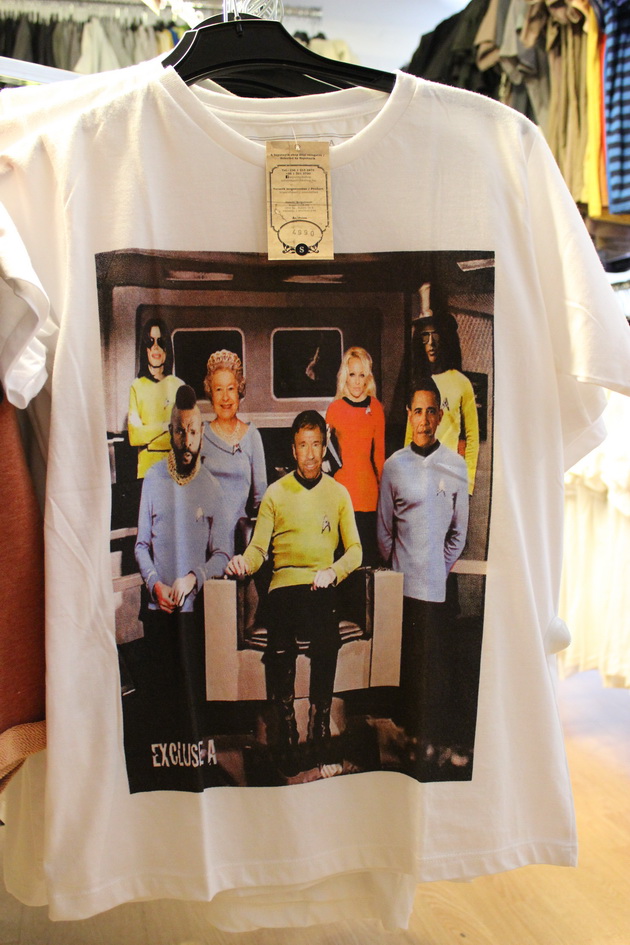 Where is the name from? Why Szputnyik?
We were inspired by Murakami Haruki's novel, Sputnik, Sweetheart!. That's a mythical story about the power of love, where the protagonist calls her lover Sputnik, as her fellow-traveller on her journey. We would like our costumers to find their fellow-travelers in the form of our clothes, that go with them wherever they go.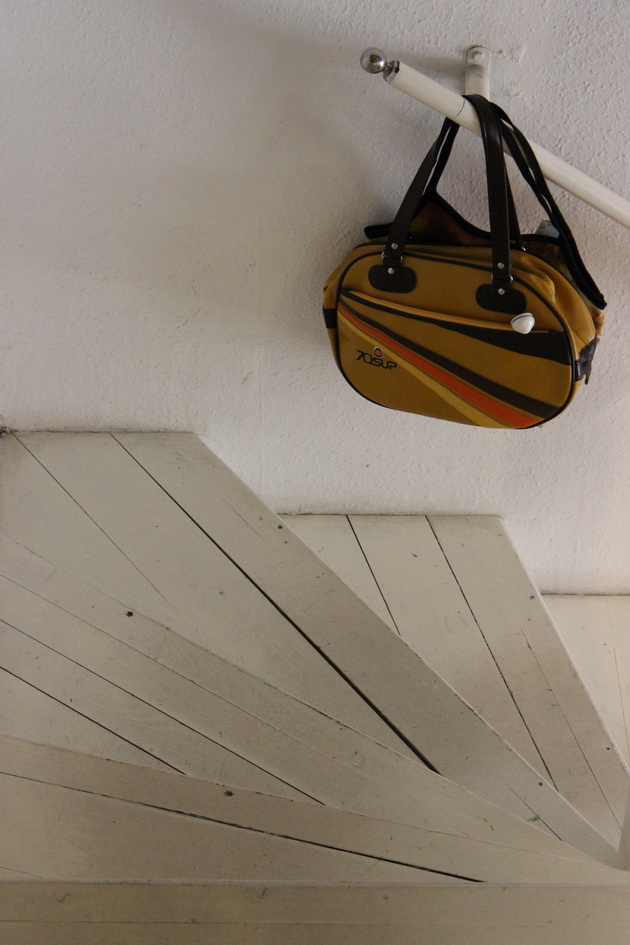 What is the philosophy behind Szputnyi shop?
We believe that mixing and matching the old, unique pieces from past eras with contemporary elements give way to a relly original and exciting personal style. More and more people wishes to own at least a few accessories, bags that they won't see on any other people. Our goal is to provide affordable, unique, quality vintage clothes and accessories, as well as original, limited edition designer pieces. Collecting clothes is more than a pastime for us. It's a way of preserving, and appreciating history, culture and fashion. We preserve value, and that is a process that needs to be documented so we have editorials with variable themes. We want our stores to become real destinations where local costumers can meet and grow fond of these items from the past. We have seen many times how a person can bring clothes to life. That's the key to dressing, whether you bring the piece to life or not. The proof of a new unity is the sparkle in the costumer's eyes. That's worth everything.
As we say: "Fashion from the past, style from the future."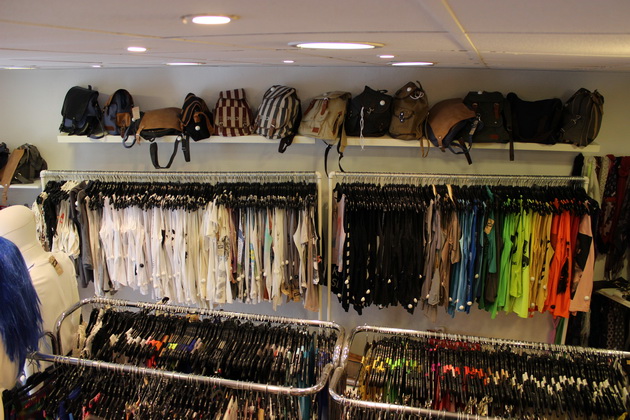 We've read that all your staff members are connected to the world of fashion in a way. What can we know about the Szputnyik team?
We have all come from various fields, we are all different. The love of fashion, openness towards past eras and creativity give common ground. We've just found eachother but workdays and joint proects have turned us into a team. There is a designer, a hair stylist, a blogger, a fashion designer, a seamstress, a photorapher and an art historian. We believe in cooperation, that together we can create amazing things while also having fun.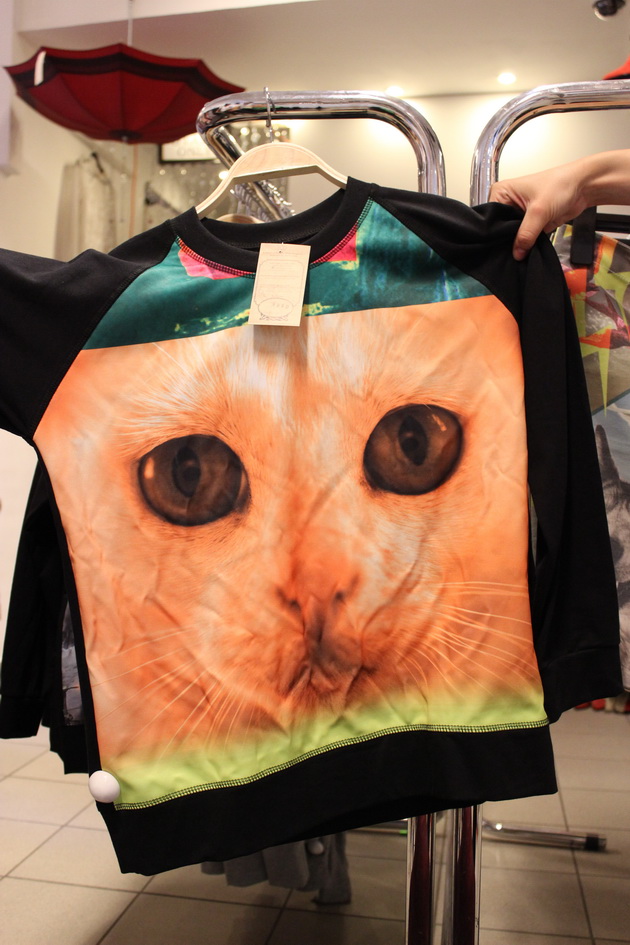 Your stores represent originality among other brands, especially among the ones selling vintage clothing. How do you select your stock? What styles do you have to offer?
Our vintage pieces come from all over the world, we select them with care from thousands of pieces. Sometimes we travel just to get a particular piece. Keeping an open eye in Hungary is important too, we have found many treasures at the antique markets of Western Hungary and Austria. We do't discriminate between styles, why couldn't you pair a coat from the 80's with a costum made contemporary design? Originality lies in eclecicity. The character of the clothes is much more important than their brand. Quality tough is crucial.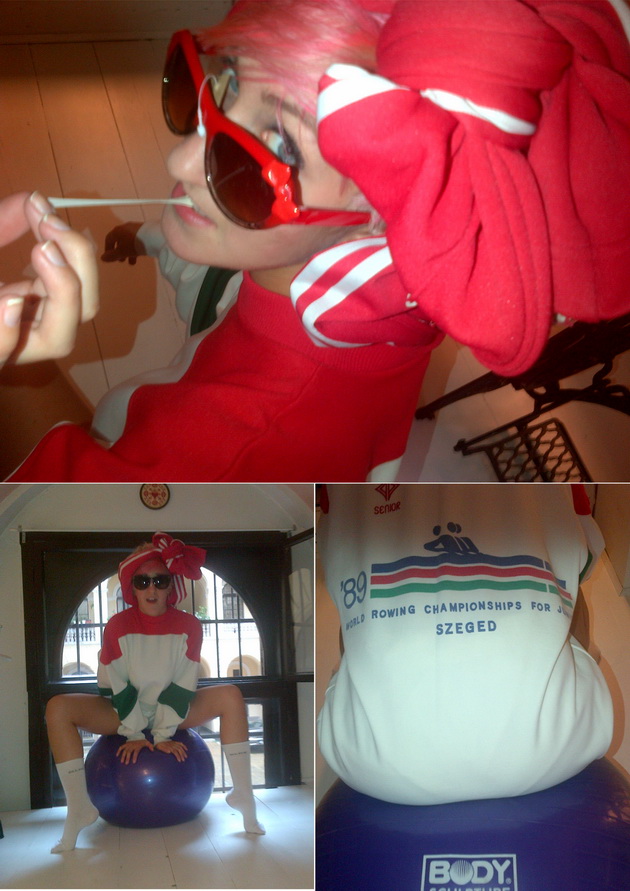 Upon entering your Bakást square location ( moved to Budapest, VI., Káldy Gy. u. 1. in 2015) it's clear that it's not an ordinary place. There are so many impulses, it's like a fashion playground where they have to try everything just for fun. Was that atmosphere intentional?
Yes, it was our original "playground" concept. As we say, everyone can find the clothes fitting them best there either they're hippies, punks or prefer alternative fashion. It's a place where all can let go and become whoever they want to be, even if only for a few minutes.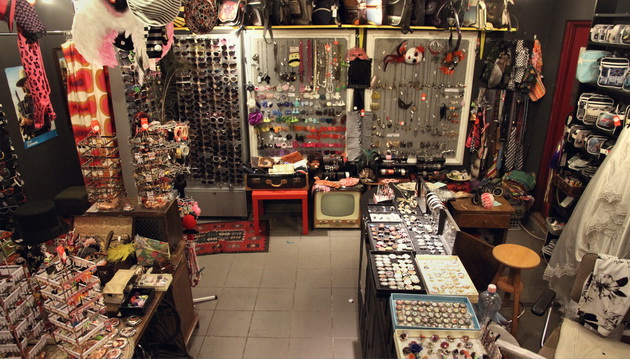 In your Dohány street location, that is called Szputnyik D20, (Budapest VII., Dohány street 20.) there is the same versatile collection, however, it has much more sophisticated and cleared out vibe. Why the different atmosphere?
In D20 the combination of past and present is much more obvious. t's a more cleared-out world where the clothes are emphasized. We thrive to have more and more new, original pieces. We get them from all over the world. We get them personally, we meet the designers and choose from their works. We keep in mind that these designs have to match the pieces from the past too. Many of the iconoc personalties and bands are present among our prints, and we love unique, bold, fun, childish or surreal patterns.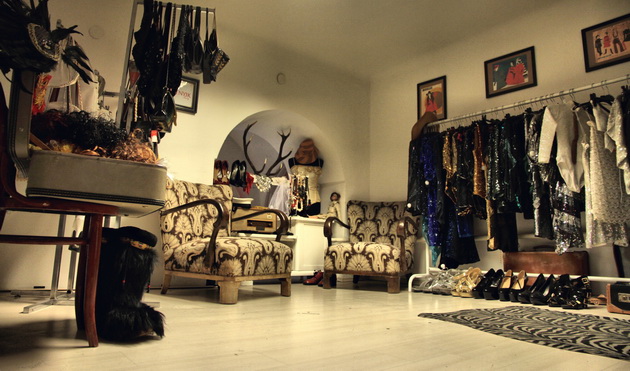 Who are your costumers? What's a "Szputnyik person" like?
Anyone can be a Szputnyik person who is open and curious about the world, styles, likes originality and original pieces, and is not afraid to express themselves...with a dash of crazy.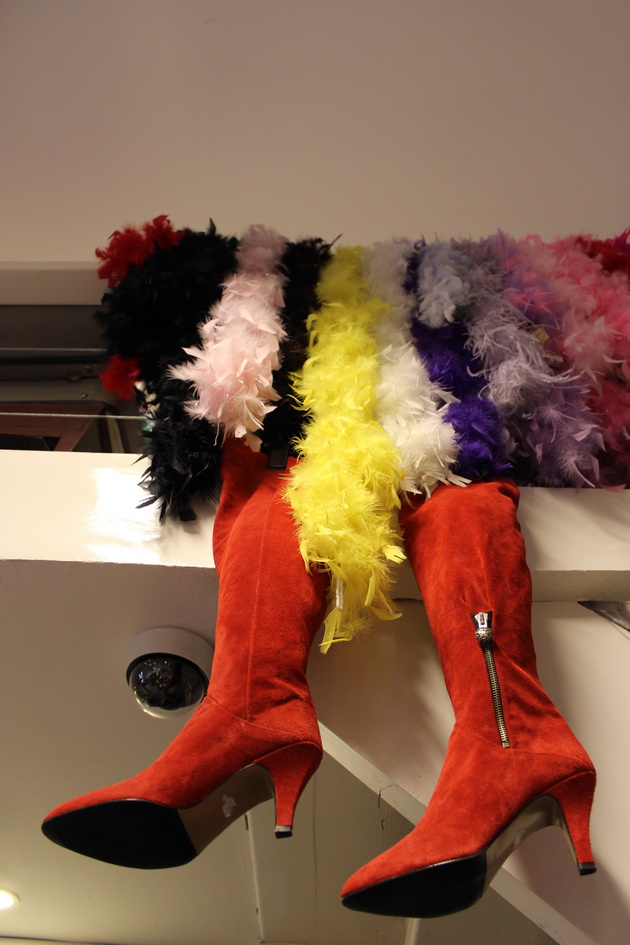 Are Hungarians open enough to wear the styles you represent? Are your costumers mostly locals or foregners?
Our original, brand new designs are higly appreciated by Hungarians and we are very ahppy about that. They are still getting used to vintage clothing, but they are opening up to it. We are tring to cooperate with bloggers to bring attention to the inspirational opportunities in vintage fashion. Our stores all have their different costumers. Our long time regular shoppers usually go to Szputnyik Bazaar along with the people from movie and theatre productions; while the representatives of the fashion industry ( stylists, designers, bloggers etc.) come to D20. We also have a lot of foreigner costumers who always find something fun, for our pleasure.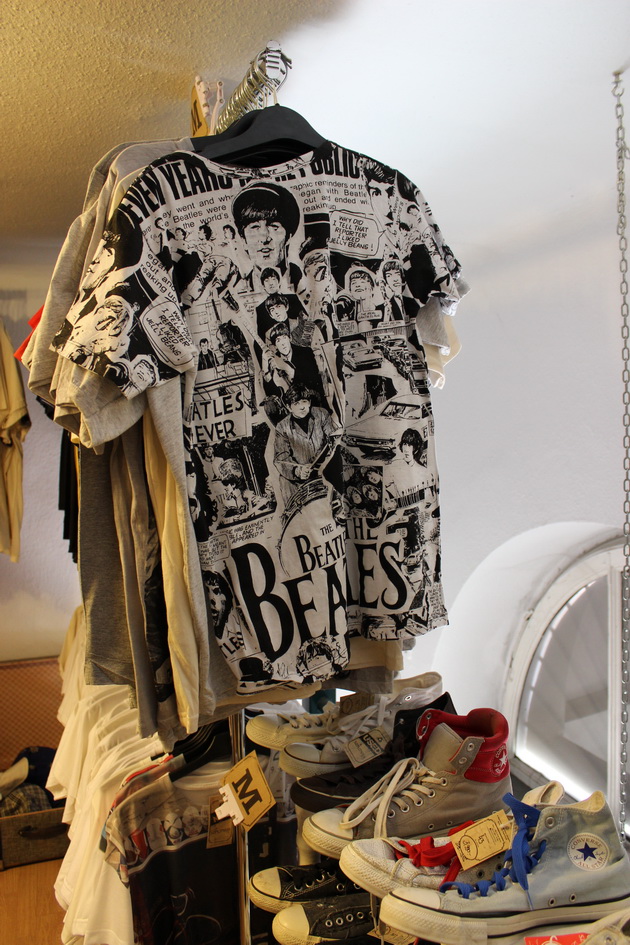 Have you had famous costumers?
Many celebrities and known personalities vivst us, mainly members of the underground music field visit us like Anna Pásztor (Anna and the Barbies) or Bíborka Bocskor from Magashegyi Underground. Moreover, we have also sold a hat once to the extravagant singer of Parov Stelar and Cynthia Nixon (Sex and the City) and her girlfriend also vitied us before and charmed us with their friendliness.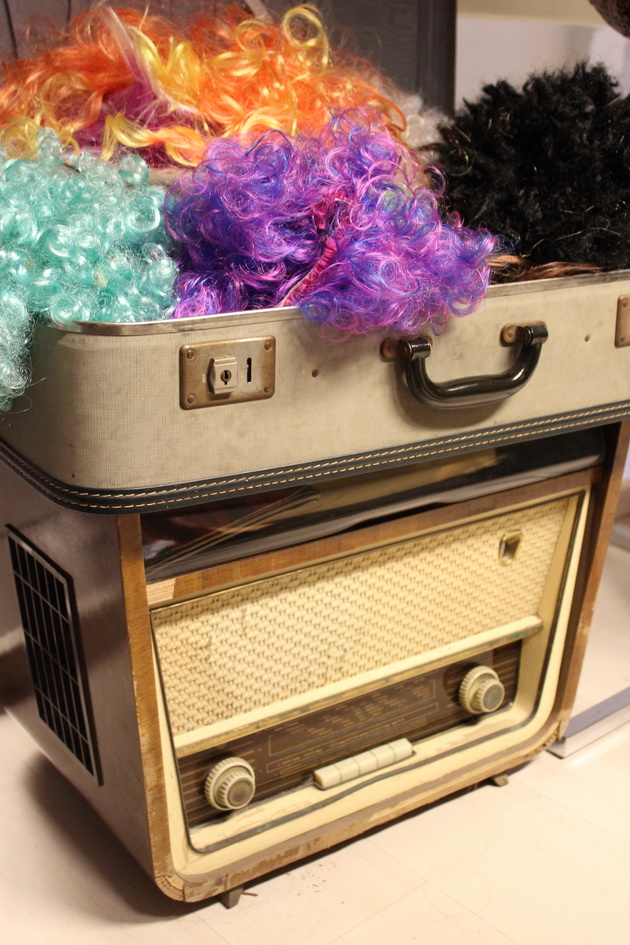 We were really surprised to hear that you are not only a clothes' store chain, but you have many dimensions to the ideologies you stand for. You have announced a t-shirt graphic design competition, held a photo exhibition, you're always present at the WAMP Hungarian design market, Design Week and Sziget Festival. Is that versatility your spirit or is it a demand from the costumers?
It's both. We have to spread our beliefs and it's social awareness to support culture and art by using the suitable platforms wile at the same time taking the demands of our costumers into consideration, of course.

We started off by bidding farewell to Moszkva square at Nemdebár with a fashion show then we introduced our retro-inspired collection with the help of Werk Academy of Style and Communication at Design Week. We also took part in the event of Portfolio Points where we held a photo exhibition at our Dohány street venue inspired by the myths of japaneese culture Murakami Haruki whose novel, Sputnik, sweetheart is the origins of our name. Jácint Jónás photographer exhibited his works, then Zsófia Heisler and Marcell Kurlik showed us the timeless beauty of vintage fashion as a part of an exhibition where we also had a Pop-up store.
Wamp is a regular event in our calendar and so is Sziget Festival our summer home, since they have everything that we are about.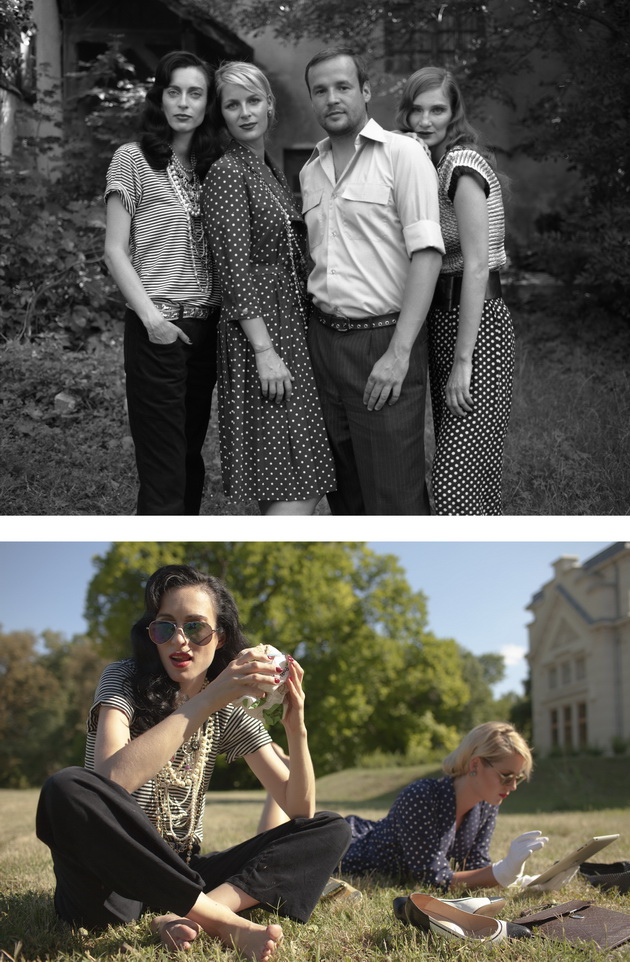 Speaking of Sziget Festival, you will be there this year as well. Since you cannot bring your whole store to the event, what is that we will be able to find there?
Well, unfortunately, we have limited space so the whole stock cannot be there as much as we want it to be. Our motto is: a little bit of everything that is Szputnyik... We are sure that everyone will find something they like in our collection of fringed shorts, printed cropped tops, boots, sneakers, crazy costumes and sunglasses etc. The keys to festival fashion are comfort and sensibility. We encourage you though to think forward! Be hippies, rockers or bohemian brides, the point is, we will help you find festival trends.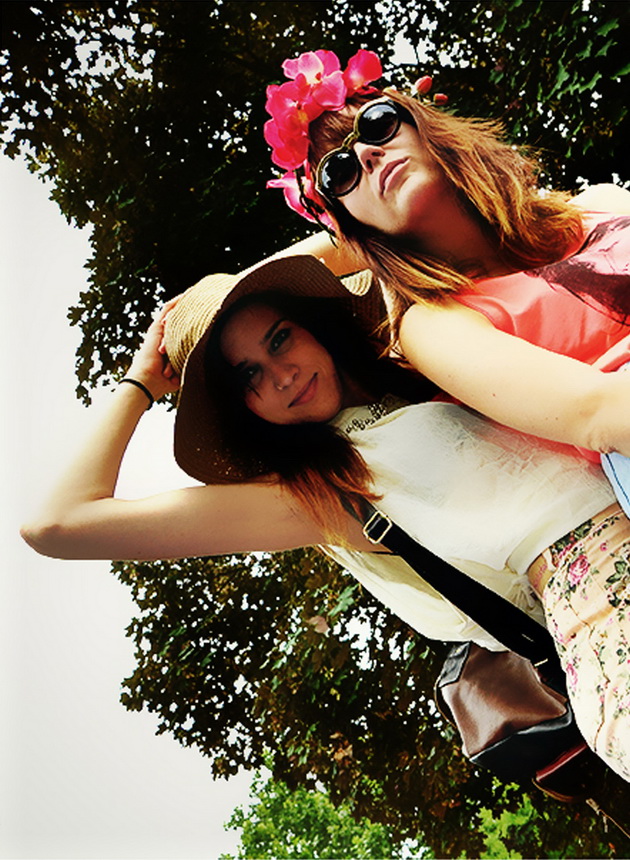 How did festival fashion change over the past few years?
It has changed a lot of since woodstock, and at the same time it didn't. The feeling is the same, with less nudity. Everyone is free, everyone is expressive who hides in their everyday lives. There are more and more ways to do that and they use them. We have endless opportunitie and there is no stopping at Sziget. We have a blogpost on festival fashion here.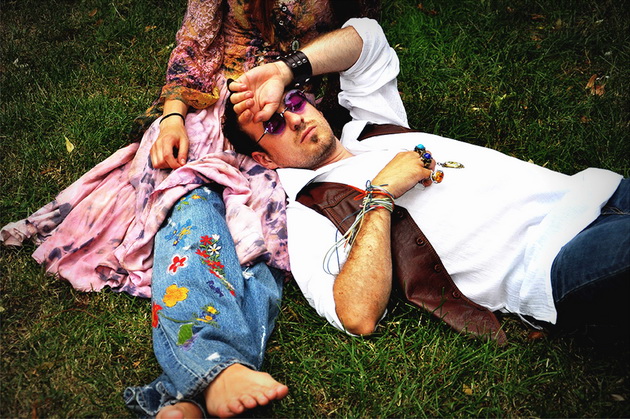 Where can festival people find you?
On John Lennon Avenue (near the Main Stage).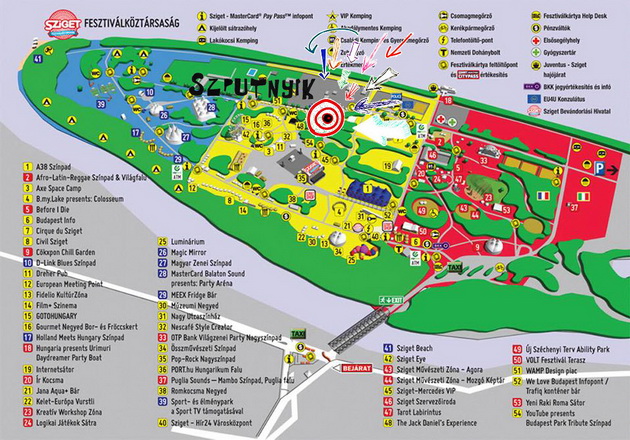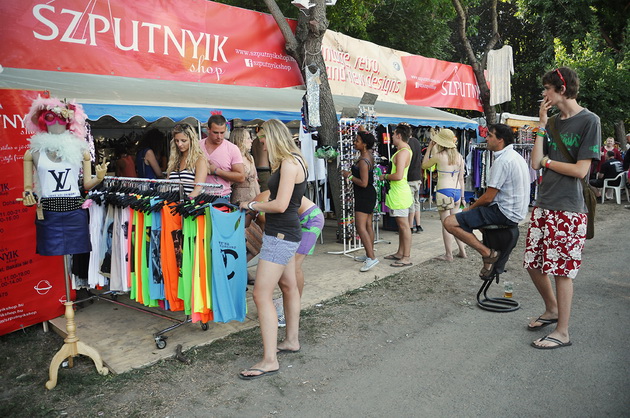 So far you have three stores: the first at Bakáts square (now K22), then in 20 Dohány street, and in Szombathely (also moved, more informarion: www.szputnyikshop.hu). What are your plans for the future? We don't only mean any new stores but ideas and surprises for us.
We are planning on opening a new store where not only clothes, but fashion itself will play a leading role. We have very many ideas like exhibitions, projects but that's all about that for now. We won't miss Design Week this year either where Anna Pásztor (Anna and the Barbies) will be our ringwomen, but you will see later.
Where can you find them?

SZPUTNYIK SHOP POP-UP
Budapest V. Március 15. tér 1.
Nyitva/Open: H-Szo/Mon-Sat 11:00 - 19:00
(2016. június 1 - szeptember 30.)
SZPUTNYIK SHOP D-20
Budapest VII, Dohány utca 20.

SZPUTNYIK SHOP K-22
Budapest VI, Király utca 22. (Káldy u.1)

SHOP ONLINE
www.szputnyikshop.hu